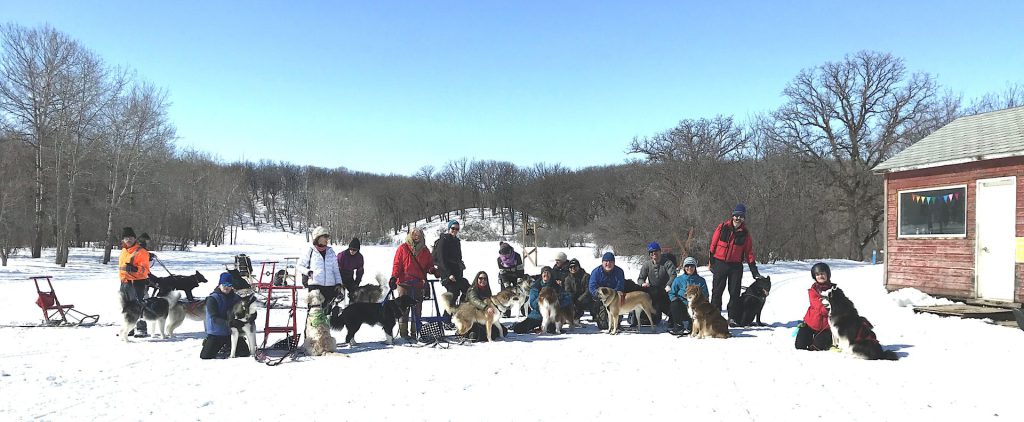 We're a dog club based in Winnipeg, Manitoba, Canada, made up of people who enjoy skijoring and kick sledding with our pet dogs. Founded by Susie Strachan in 1997, we recently celebrated our 25th anniversary in 2022!
On our website, you can learn more about the sports of skijoring and kick sledding, along with the fun activities that Snow Motion does as a club.
We offer introductory lessons, training walks, events such as racing in the Snow Motion Classic, along with weekly group runs in the winter. We also go on out-of-town tours to dog-friendly trails and have fun events like our poker derby. Pandemic conditions may apply.
You must take a lesson with us, or prove your ability to the coordinators, prior to joining the club. You also have to attend at least 2 training walks in the fall.
For membership details, see here.
Take a look around, and let us know if you would like more information, by contacting us at:
What's New
Beginners' Dryland Workshop being held on December 3! See our Lessons page for details. This is our last beginner intake for 2023-2024.
We have a Facebook page for our fans!
For dog sled rides, see Harness Adventure Mushing Co.